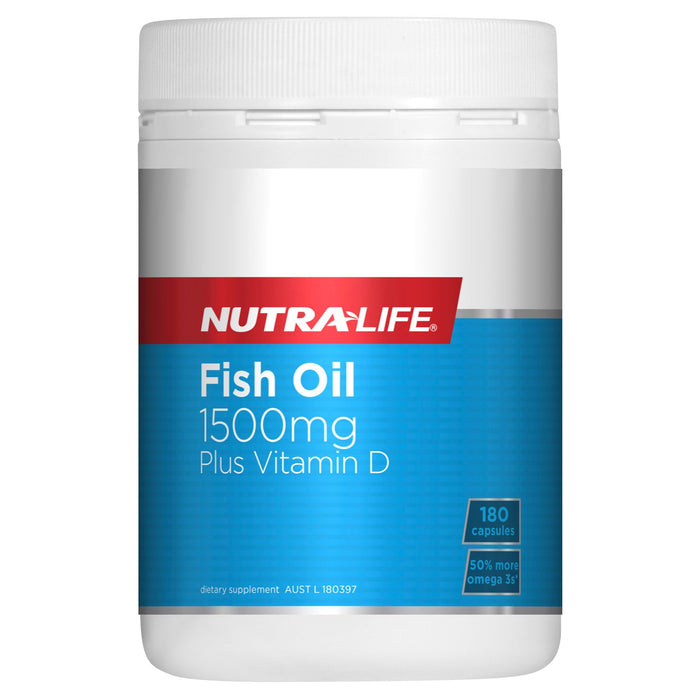 NUTRA-LIFE FISH OIL 1500MG + VITAMIN D 180C
Sold out
Original price
$26.95
-
Original price
$26.95
Your body uses Omega 3 essential fatty acids to support joint
health. Omega 3 oils also support the health of the heart, brain and
skin. Each capsule also provides Vitamin D to help maintain immune
system health, and support bone health.
When taken regularly, Nutra-Life Fish Oil
1500mg Plus Vitamin D can help to:
- Support joint health
- Maintain heart and brain health
- Support immune system health
This high-strength*, natural fish oil formula is made from
cold-water fish that are sustainably and ethically sourced.
The oil is then encapsulated and packed in New Zealand.
Each capsule provides 1500mg of natural fish oil: a rich source of
the essential Omega 3 fatty acids EPA and DHA. That means 50%
more Omega 3s compared to Nutra-Life Fish Oil 1000mg – so you
can get the same effects in fewer capsules.
*Compared to Nutra-Life Fish Oil 1000mg.