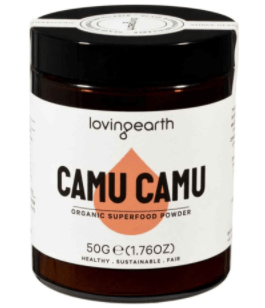 Camu Camu - Orgainc Superfood Powder (50g)
Original price
$20.95
-
Original price
$20.95
The camu camu fruit grows on a bushy riverside shrub in the shallows of the Amazon River in Peru. It is renowned for its high natural vitamin C content. Considered a wholefood, it contains 12% vitamin C by weight - this is over 200 times more than an orange! 
Camu camu powder is made by simply dehydrating the fresh fruit pulp at low temperatures and then milling it into a powder. 
INGREDIENTS: 
Raw camu camu powder* Certified organic* 
SERVING SUGGESTION: 
Add 1 teaspoon to your favourite smoothie or juice.