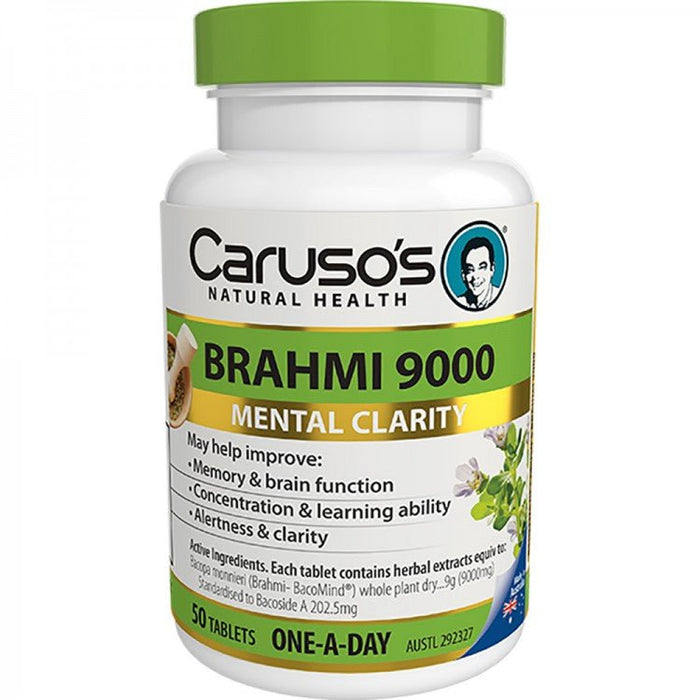 Caruso's Brahmi 9000 - 50 Tablets
Original price
$39.95
-
Original price
$39.95
Brahmi has been used in Traditional Ayurvedic Medicine for centuries as a brain tonic, which enhances brain health and also helps to improve memory and cognition. Caruso's Brahmi 9000 may help to maintain healthy brain and cognitive function including memory, learning and information processing. It may also be useful in supporting mental concentration, clarity and focus. Brahmi has been used traditionally in Ayurvedic medicine as a brain tonic to improve memory and cognition, while enhancing brain health.

Active Ingredients. Formulation:
Each tablet contains:
Bacopa monnieri (Brahmi - Bacomind®) extract equiv. to dry whole plant..... 9g (9000mg)
Standardised to Bacoside A..... 202.5mg

Directions:
Adults take 1 tablet daily with food or as advised by your health professional. Always read the label. Follow the directions for use. If symptoms persist, worsen or change unexpectedly, talk to your health professional.