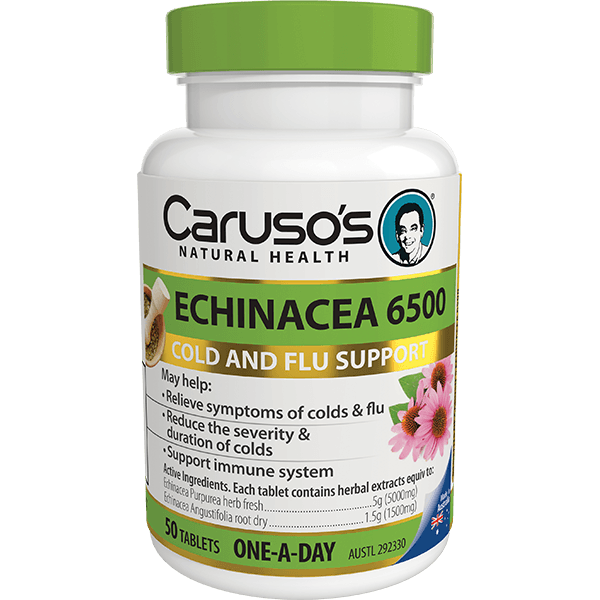 Caruso's Echinacea 6500 - 50 Tablets
Original price
$37.00
-
Original price
$37.00
Caruso's Echinacea 6500 is a high-dose, one-a-day tablet which can help to support healthy immune system function. The herbal formula combines extracts from Echinacea purpurea and Echinacea angustifolia to maintain immune system health. Echinacea helps to stimulate healthy immune system response, improve immune defence and assist in fighting illness.

Active Ingredients. Each tablet contains:
Echinacea Purpurea (Echinacea) extract equiv to fresh herb………..…...5g (5000mg)
Standardised to Cichoric acid 3.33mg,
Standardised to Fructofuranosides 2.67mg
Echinacea Angustifolia (Echinacea) extract equiv. to dry root............…...1.5g (1500mg)

Directions:
Adults: Take 1 tablet daily with food or as advised by your health professional. Always read the label. Follow the directions for use. If symptoms persist, worsen or change unexpectedly, talk to your health professional.