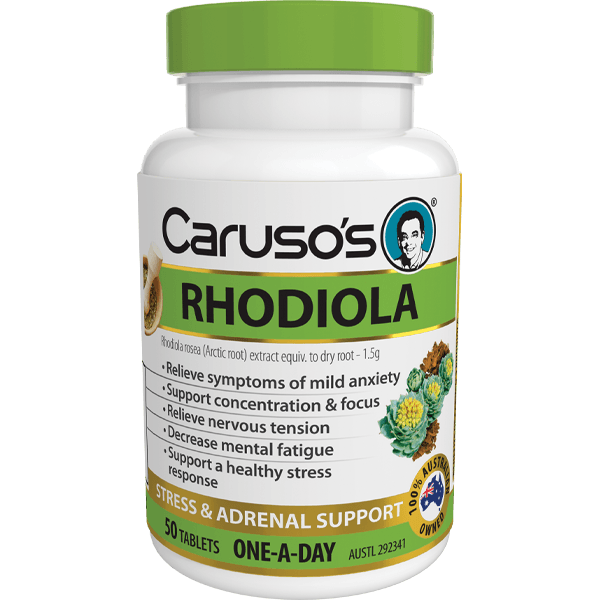 Caruso's Rhodiola - 50 Tablets
Original price
$64.00
-
Original price
$64.00
Caruso's Rhodiola helps to manage the body's physiological stress response by promoting physical and mental endurance, capacity and stamina, reducing cognitive fatigue and helping to support mental focus and clarity when faced with stress from sources such as work, study and physical activity.

It also helps to support nervous system health and function, relieving restlessness, irritability, fatigue and sleeplessness due to mild anxiety. Rhodiola can help calm the nerves and support general mental wellbeing.

Active Ingredients. Each tablet contains:
Rhodiola rosea (Arctic root) extract equiv. to dry root………….…1.5g (1500mg)
Standardised to Rosavins 15mg
Standardised to Rosavin 7.5mg
Standardised to Salidrosides 3.75mg

Directions:
Adults take 1 tablet daily with food or as advised by your health professional. Always read the label and follow directions for use. If symptoms persist, worsen or change unexpectedly, talk to your health professional. Not suitable for use during pregnancy and breastfeeding.