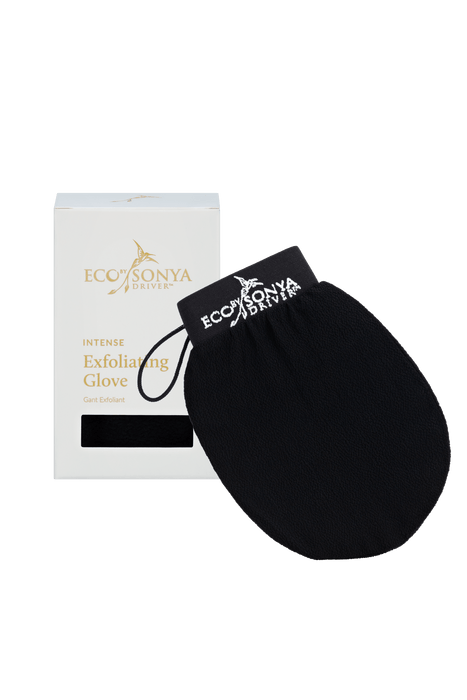 Eco Tan Exfoliating Glove
Original price
$19.50
-
Original price
$19.50
EXFOLIATING GLOVE FOR YOUR SMOOTHEST SKIN YET
Tan Remover Glove is an exfoliating mitt and absolute essential in our tanning range! Our exfoliating body mitt can be used as a dry body buff, with body scrubs such as our Pink Himalayan Salt Scrub or one of our body washes to reveal your smoothest skin yet. Our Tan Remover Glove is a little miracle worker! Use our exfoliating glove on ingrown hairs, flaky dry skin and rough, uneven skin. Best of all, our Tan Remover Glove is not only eco-friendly, it is also re-usable! Just hang it up in your bathroom and allow it to dry before using it again the next time you want to buff your skin, apply or remove your tan.

For best tanning results, exfoliation is considered the most important step! Our Tan Remover Glove is the perfect tool to do so!

For ultimate face and body bliss:
Can be used on wet or dry skin.
Brush over body in circular motion
Best used with Pink Himalayan Scrub 24 -48 hours PRIOR to tanning for glowing, polished, beautifully moisturised skin.
Reusable – just rinse after each use and hang in the shower.