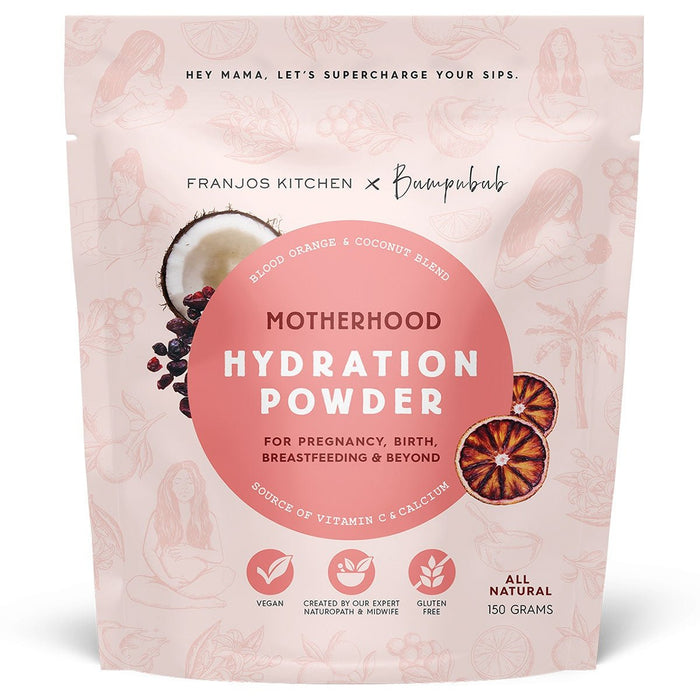 Franjos Kitchen Motherhood Hydration Powder 150g
Original price
$59.90
-
Original price
$59.90
When you're growing, birthing or nursing a baby, it's vital to stay hydrated. But sometimes plain ol' water just isn't enough. 
During pregnancy, all day sickness can turn water into a belly boomerang. 
During labour, that full feeling can have you struggling to sip anything.
And when you're breastfeeding, nothing seems to quench your mama thirst. 
Our Motherhood Hydration Powder is a healthy way to hydrate your hardworking body. With the delicious taste of blood orange and hydrating powers of coconut water, it'll turn your drink bottle into your bestie. 
What makes our hydration powder the best on the mama market?
Developed by mums including a naturopath and a midwife.

Blood orange flavour that your tastebuds and tum will love.

Very low in calories.

No caffeine, gluten or artificial flavours.

Packed with plant-based ingredients for the ultimate absorption.

Less than 1g of natural sugar and 5mg of sodium per serve.