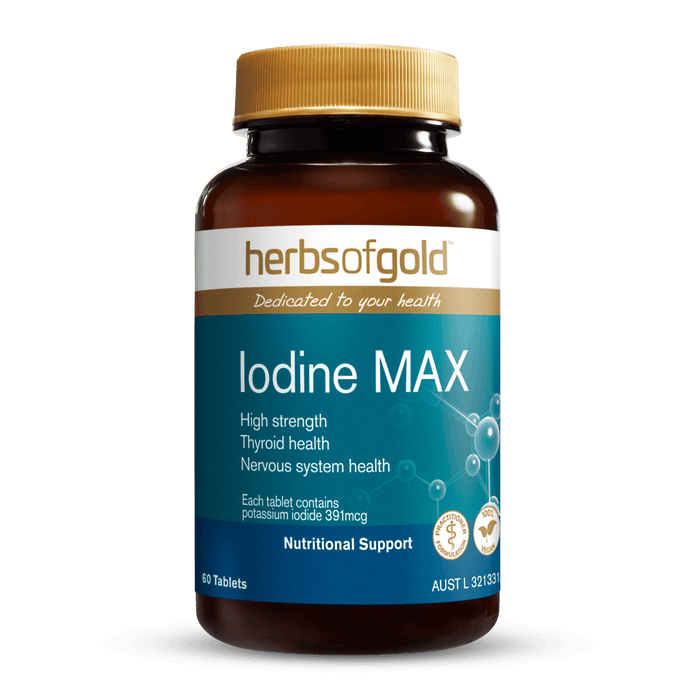 HERBS OF GOLD IODINE MAX 60T
Original price
$19.95
-
Original price
$19.95
Iodine MAX assists thyroid hormone production and supports thyroid gland health. Thyroid hormones are required for normal growth and metabolism. Iodine MAX maintains the body's metabolic rate and supports healthy growth and development.
Iodine MAX supports healthy foetal development, healthy foetal brain development and a healthy pregnancy.
Iodine MAX supports nervous system function.
Iodine MAX acts as an antioxidant, reducing free radicals formed in the body.
Iodine MAX maintains iodine levels in the body.