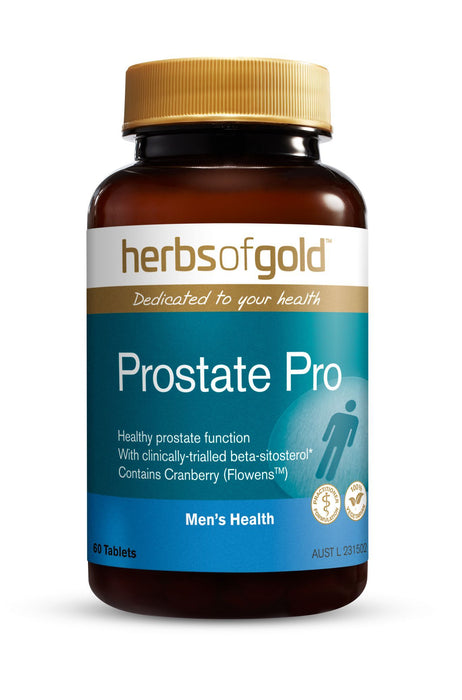 HERBS OF GOLD PROSTATE PRO 60T
Original price
$56.95
-
Original price
$56.95
Herbs of Gold Prostate Pro has been formulated with proprietary Cranberry fruit powder (Flowens™), clinically trialled beta-sitosterol and other synergistic nutrients for the maintenance of prostate health.

* Prostate Pro supports normal, healthy prostate function.

* Prostate Pro relieves urinary tract symptoms in mature or ageing men, such as incomplete emptying of the bladder, frequency and urgency of urination, weak urinary stream and intermittency.

* Prostate Pro contains antioxidants that act as free radical scavengers.

* Prostate Pro may help to enhance prostate health.