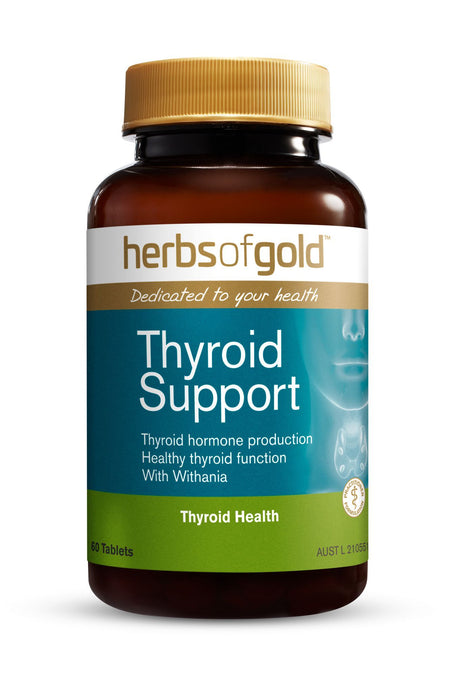 HERBS OF GOLD THYROID SUPPORT 60T
Original price
$46.95
-
Original price
$46.95
Herbs of Gold Thyroid Support is a comprehensive blend of vitamins and minerals, formulated to support thyroid gland health.
Thyroid Support contains iodine, selenium and zinc to assist thyroid hormone production and support healthy thyroid gland function. These minerals are important components of the thyroid hormones T3 and T4.
Thyroid Support maintains iodine levels in the body.
Thyroid Support contains Withania to support a healthy stress response in the body. Withania is traditionally used in Ayurvedic medicine as an adaptogen to help the body adapt to stress and to relieve fatigue.
Thyroid Support contains zinc to support nervous system health.
Thyroid Support maintains healthy immune system function.