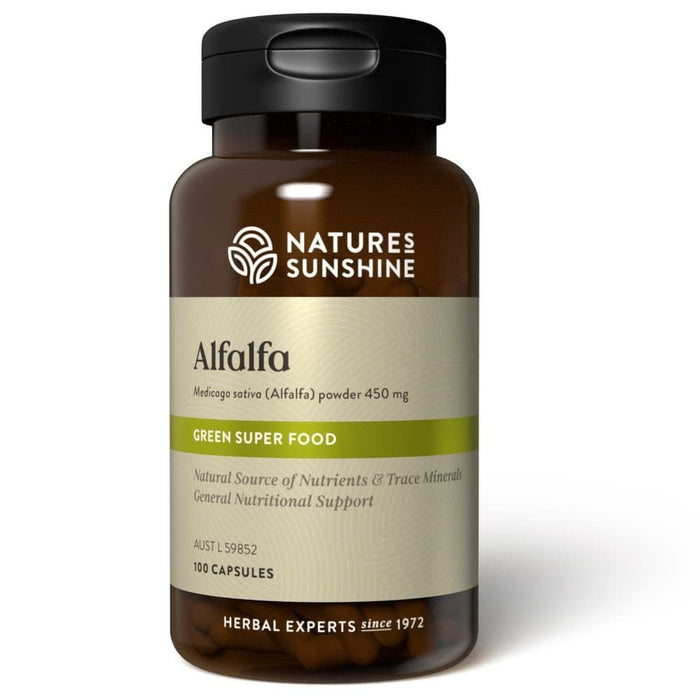 Nature's Sunshine Alfalfa - 100 Capsules
Original price
$37.95
-
Original price
$37.95
Alfalfa's deep root system provides the leaves and aerial parts with a rich source of nutrients including chlorophyll, calcium, carotene and vitamin K, making it a valuable nutritive herb. Chlorophyll has been found to have an alkalising effect on the body.
Traditionally used for its nutritive properties and as a general tonic to help maintain wellbeing.
As a nutritive food herb, Alfalfa is a beneficial addition to a healthy diet
Ingredients: Medicago sativa (Alfalfa) herb powder 450mg

Directions: Take two capsules with a meal three times daily.