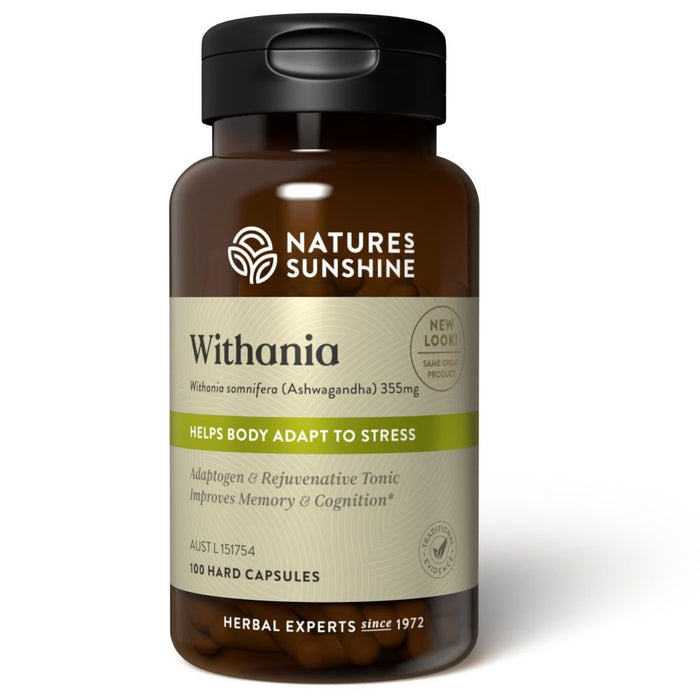 Nature's Sunshine Withania - 100 Capsules
Original price
$43.95
-
Original price
$43.95
Withania, also called Ashwagandha, is an important herb with a long history of use in Ayurvedic Medicine. In Hindi, the name 'Ashwagandha' means 'horse smell', referring more to the horse's strength and health rather than its smell. It is an adaptogenic herb.
Traditionally used for:
Vitality
Endurance
Stressful times
Ingredients: Withania somnifera (Ashwagandha) root powder 355mg
Directions: Take 3 capsules three times daily with a meal, or as professionally prescribed.