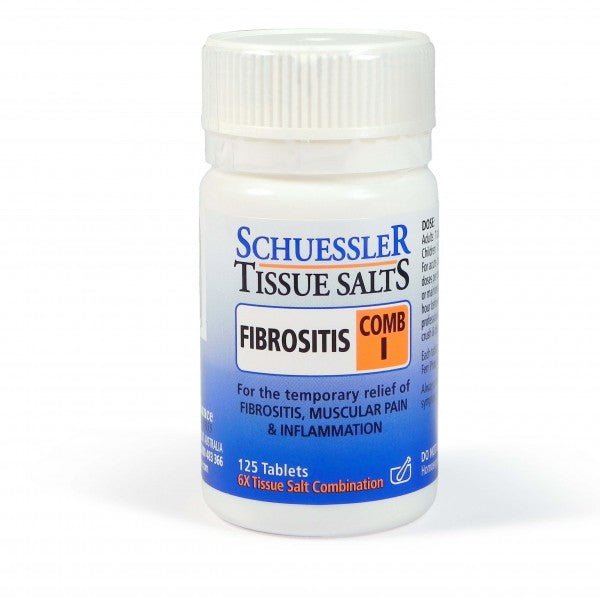 Schuessler Tissue Salts Comb I
Original price
$14.75
-
Original price
$14.75
Comb I
Fibrositis
Fibrositis, muscular pains and allied conditions.
Comb I Fibrositis and muscular pain (sometimes called muscular rheumatism), is marked by pain and stiffness. It is caused by inflammation of the sheaths surrounding the muscle fibres which are involved with body movement. Combination I provides three tissue salts which act together favourably for this condition. Naturally if the trouble persists medical help should be sought.
Dosage:
Adults: 1 tablet

Children: 1/2 tablet

Infants: 1/4 tablet
Directions:
Chew tablets or crush and dissolve in water.

Acute conditions: every half an hour (up to 6 doses per day) until symptoms subside.

Chronic or maintenance dose: 4 times daily.

Take half an hour before meals, last dose at bedtime, or as professionally prescribed.