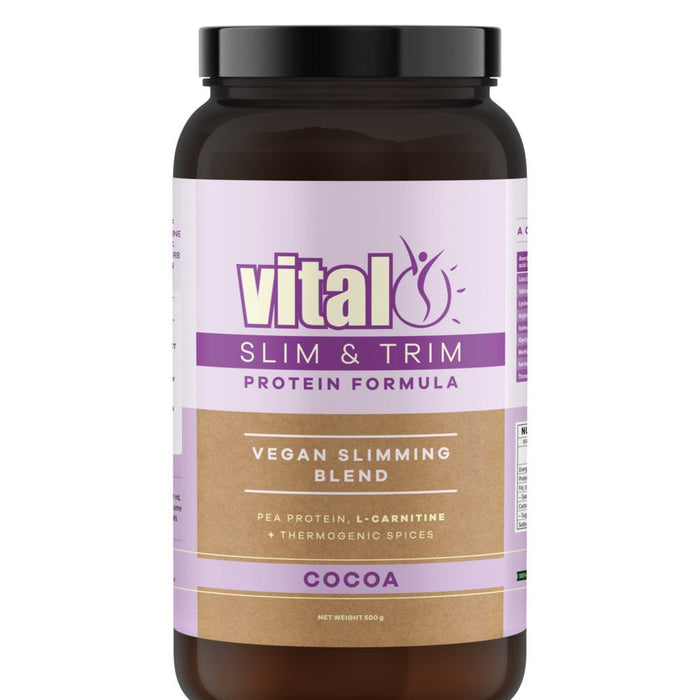 Vital Slim & Trim Protein Vegan Slimming Cocoa 500g
Original price
$53.40
-
Original price
$53.40
The Vital Protein Slim & Trim formula contains the highest quality European pea protein mixed with a powerful blend of weight management supporting ingredients including L-Carnitine and thermogenic spices ginger, cayenne pepper & turmeric. The formula is designed to kick start your metabolism, help curb your cravings and assist in the long-term weight management in combination with healthy eating and exercise.

Ingredients: 100% Pea Protein Isolate, L-Carnitine, Cayenne Pepper, Turmeric, Ginger, natural chocolate flavour, thaumatin and monk fruit

Directions for use: Dissolve or mix 30g (approx. 2 large heaped tablespoons) into 200ml of water, milk (non dairy suggested), or juice of your choice, consume one daily. Always consult your health care practitioner as individuals may vary.